Welcome to Harbottle.net
Harbottle is at the heart of The Upper Coquet Valley and is within the Northumberland National Park.




Such is the importance of Harbottle it boasts not one, but

two castles. The old castle was built by order of King Henry II soon after 1157.

The current Harbottle Castle is a stately affair, being split into three private dwellings. History records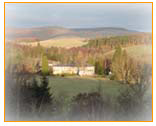 Harbottle in the early 13th century as 'Hirbottle' 'Here-botl' or 'Herbottle', depending on which tongue you speak in ! roughly translates to 'station of the army'
Harbottle is situated in the most beautiful part of the valley protected by the mighty Drakestone where you can experience breathtaking views to the Cheviot Hills. The walking is superb, you can still walk all day and hardly see a soul!


The recently refurbished Village Hall hosts events of all kinds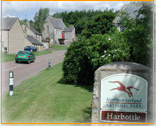 from indoor bowls to the kiddies playgroup, and is fitting testimony to the local community and those directly responsible for its upgrade.
The Star Inn is the village pub, and if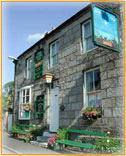 you're a visitor to the village 'a warm welcome awaits'. Over the years, visitors to the village seem to have formed "a friends of Harbottle" and may occasionally get a game of cricket. - a word of warning though "if invited, don't play dominoes"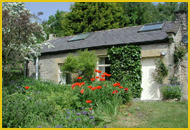 The first Saturday in September is always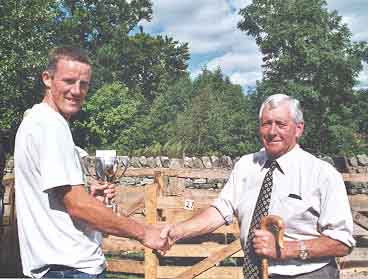 Harbottle Show day. Organised by The Harbottle Horticultural And Poultry Society it's the time for Harbottle and the surrounding area to show off its flowers, vegetables and crafts to anyone who's paid the very reasonable entrance money. With a Sheep Show, Sheep Dog Trial, Pony Sports, Tug-o'-War, Field Sports and a brilliant Ceilidh in the Marquee at night, it's a hugely enjoyable day out for the Village.




Mind you not everyone turns out for the Show. Those who are leek growers stay on guard by their trenches, lest any foul deed should be carried out on their prize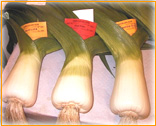 winners! Leek Show day (now extended to the whole weekend!) is the culmination of a years hard work. There's lots of rumours, exaggerated claims and in the past an outbreak of attempted poisoning (we know who did it! Arthur). The prize money's high with around £750 to be won along with the trophies and that prestigious "First Prize Ticket




Holiday accommodation is readily available in the village, just click on the accommodation button at the top left of this page.

Harbottle's a wonderful place to live, We look after our visitors and you'll soon become a fully paid up member of "The Friends of Harbottle"




If you would like to submit either an article, pictures or comment on the site, then please drop us an e-mail. If you would like to advertise on Harbottle.net or any of the "village networks" with a text link or animated banner then click here.